Your home is where you come back to relax, connect, and just be yourself. Personal touches, beautiful décor, and light furnishing can absolutely change the way you look at a room. Despite these extra nuances, your room may still feel small and even claustrophobic. A great way to make a room look bigger and feel more open is with different paint options.
Color has the unique ability to transform any room and with the right selection, you can set the perfect tone for your space. Here are some colors that make a small room feel much more open.
1. Dark Blue
Dark blue has the transformative power to make a statement. Small rooms are often the best place to make an impact. Richer tones on one wall with lighter, bright tones throughout open the space in the room. It feels moody and bold which distracts from the lack of space.
2. Earthly Ochre
Earthly Ochre is a deep, warm color that creates a calm environment. The light tan colors with sunlight streaming through open windows increase the dimensions of the room. The space will look more inviting simply by indulging in warmer tones that please the eye.
3. Off-White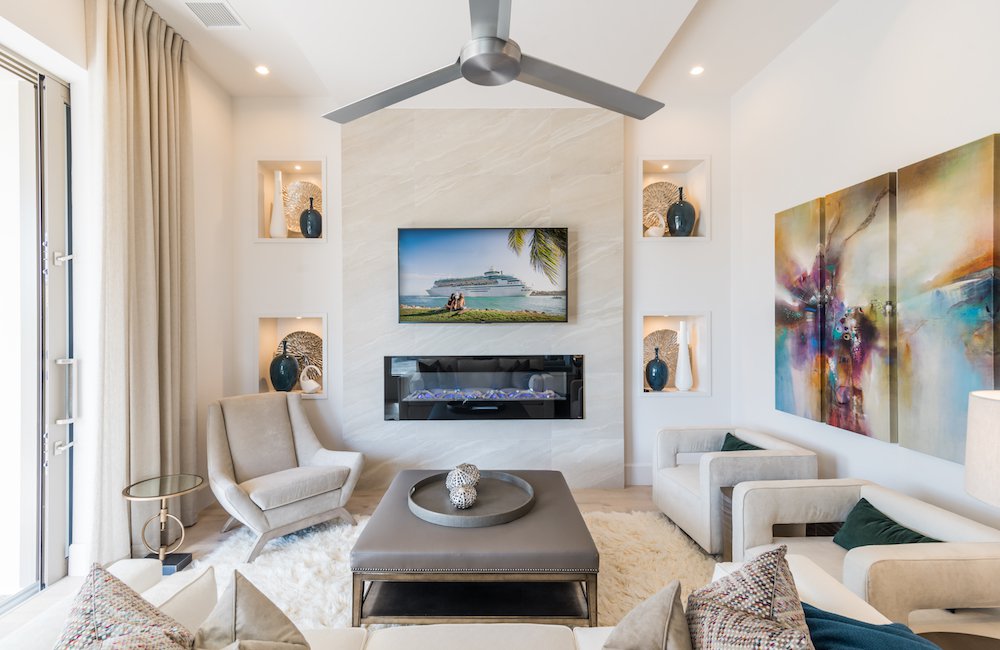 Off-white paint is such a simple, clean color, making it easier to work with. The soft color makes the space look more inviting and open. The room also begins to feel larger if you contrast it with natural greenery and vibrant colors. It works well in spaces where you generally want to relax or have fun like living rooms, since they look more inviting with an off-white color scheme.
4. Clean White
A crispy white has the perfect clean feel to it, emitting a sense of calm throughout the room. White also has the right level of softness to be considered cozy. This is especially true if you pair it with beautiful wooden flooring and a bright décor. Mix in some other colors in the furnishing and plants to make the whole room feel more alive.
5. Dark Grey
A darker gray tone for small rooms looks minimalistic and modern. Regardless of whether you have casual or fancy furnishings, you will be able to make the room look crisp and clean. This is because dark grey is a great twist against the more traditional white or simple beige colors. Dark gray will make your rooms look elegant and sophisticated.
6. Pale Blues
Pale blue has the gentle quality of making a space feel open and light. It looks beautiful when the light filters in through sheer curtains and produces a soothing quality in the room. When paired with other light colors, like pale pink and white, it sets a calming tone to any room. It works best for internal rooms like bedrooms or baby rooms.
7. Sea Green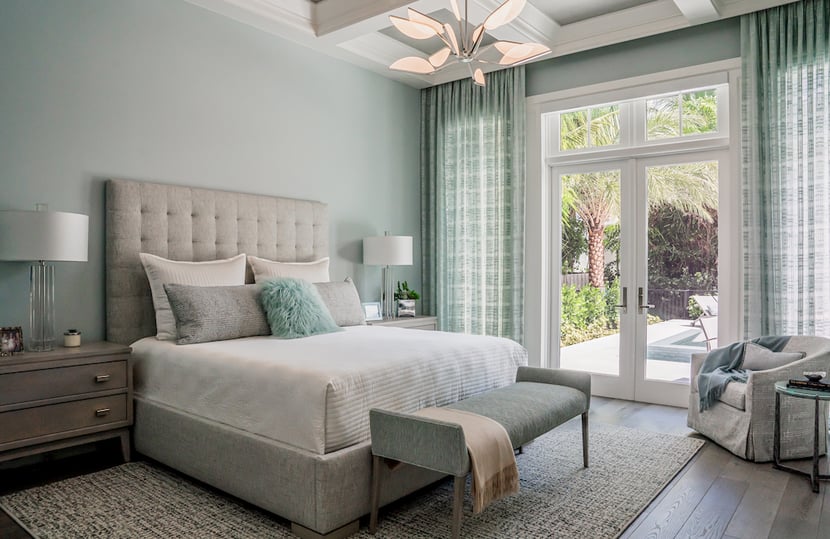 Sea green is a highly sought-after color due to its effortlessly minimalist aura. It pairs really well with wooden furniture and décor since the whole room looks earthy. This sets a nice mood to the room and can be soothing for just anyone. If you decorate with other earthy tones and textures, you will notice how the color can freshen up the room in no time at all.
8. Light Green
Light green is an amazing vibrant color that pairs well with white to create a more open space. It can add a really nice modern touch to a room, making the whole room look more inviting and calmer. This color works great for living rooms since this is the main space for your guests to relax.
9. Charcoal Black
If you don't have a source of natural light in a room, a dark charcoal black can make the room feel more intimate rather than stuffy if you use it as a complementary color to a lighter main color scheme. Pair it with more modern, sophisticated light colors, such as light blues, purples, white, and lighter greens, and you'll get a grand open space.
10. Taupe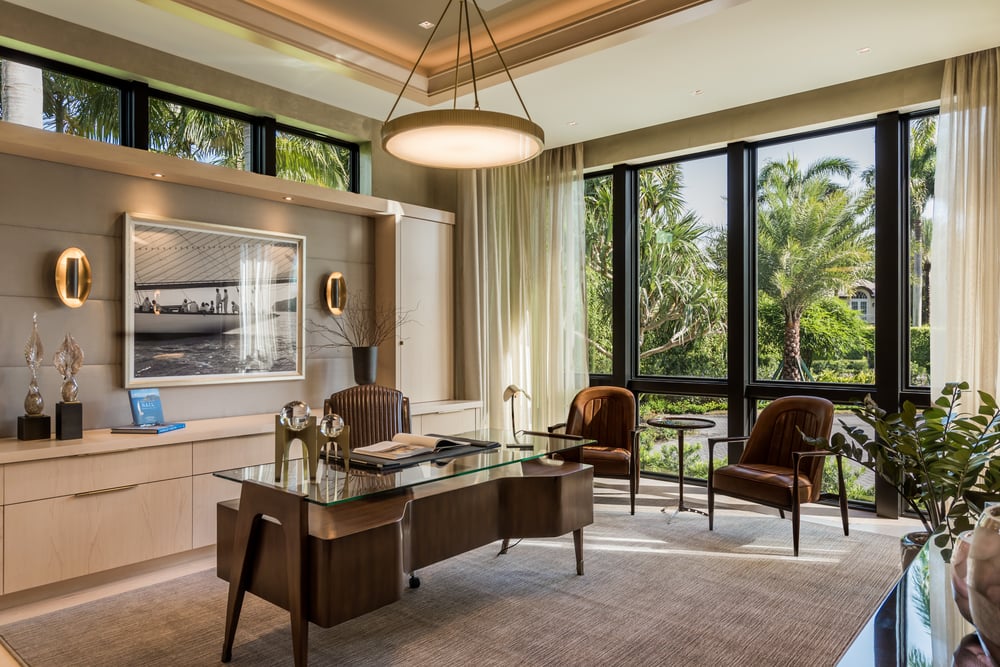 A taupe wall is a brilliant solution for small rooms, as it falls in the lighter end of the color scheme and offers a more colorful solution to tans and whites (two color options most used when trying to make a small room appear bigger). Taupe is a light, relaxing color that improves the mood of a space while adding a splash of color.


---

Small rooms are no match for a carefully chosen color palette and a minimalistic design scheme, but if you find yourself at a loss when putting together the perfect collection of colors and textures for your space, just contact Romanza Interior Design. Our award-winning interior designers provide an integrated approach blending innovative interior design with superior service to capture the spirit of each homeowner and deliver a unique home design that reflects your tastes, lifestyle, and personality.