When building or renovating your forever home, it is important to keep accessibility and style in mind. Not only do you want to ensure the home is suitable for all ages, but also has a classic, timeless look. Bathrooms are one of the spaces homeowners use the most however, it also is one of the most accident-prone rooms. Creating a luxurious retreat while reducing hazards is no easy task, but is doable. In order to create an age-proof space that is both beautiful and accessible for all ages, disabilities, and injuries, check out our five design tips below.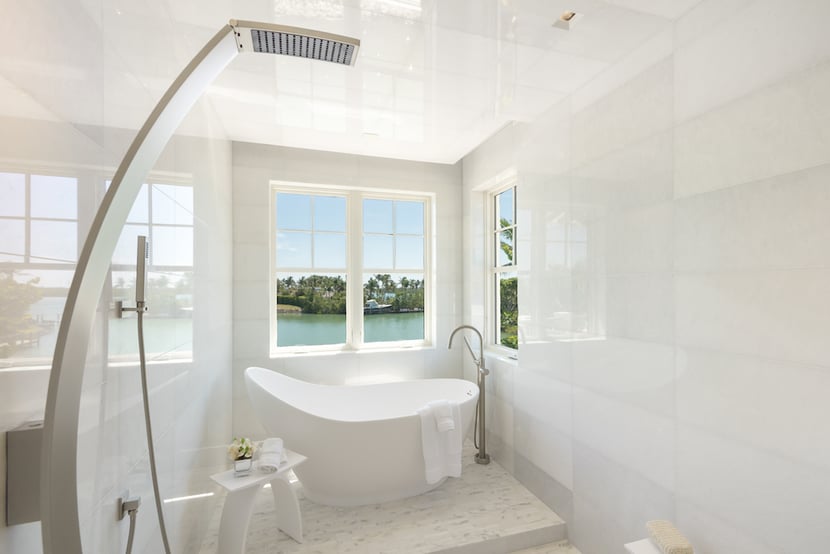 1. Install a Handheld SHOWERHEAD
Indulge in a spa-like experience with a handheld shower head. The latest technology in handheld shower heads is aromatherapy infusion in which the running water is infused with essential oils such as lavender and lemongrass. While handheld fixtures often double as massagers, an at-home spa is only a handheld shower head away.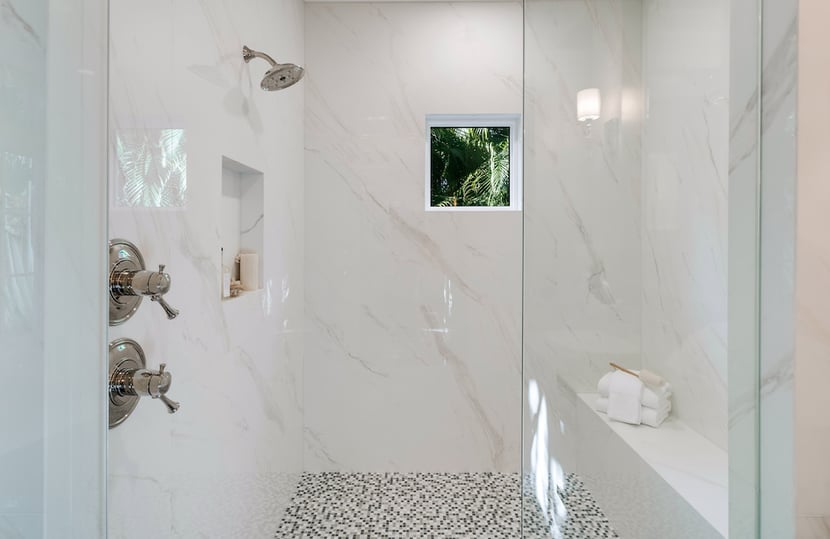 2. Include a Shower Bench
You will be thanking yourself when you install a built-in shower bench that offers safety and relaxation. The perfect middle ground between a bath and shower, benches add luxury and leisure to a typical shower. Consider using granite or marble for an opulent, permanent solution. For those wanting to conserve shower space, freestanding shower benches can be easily moved around as needed and tucked away when not in use.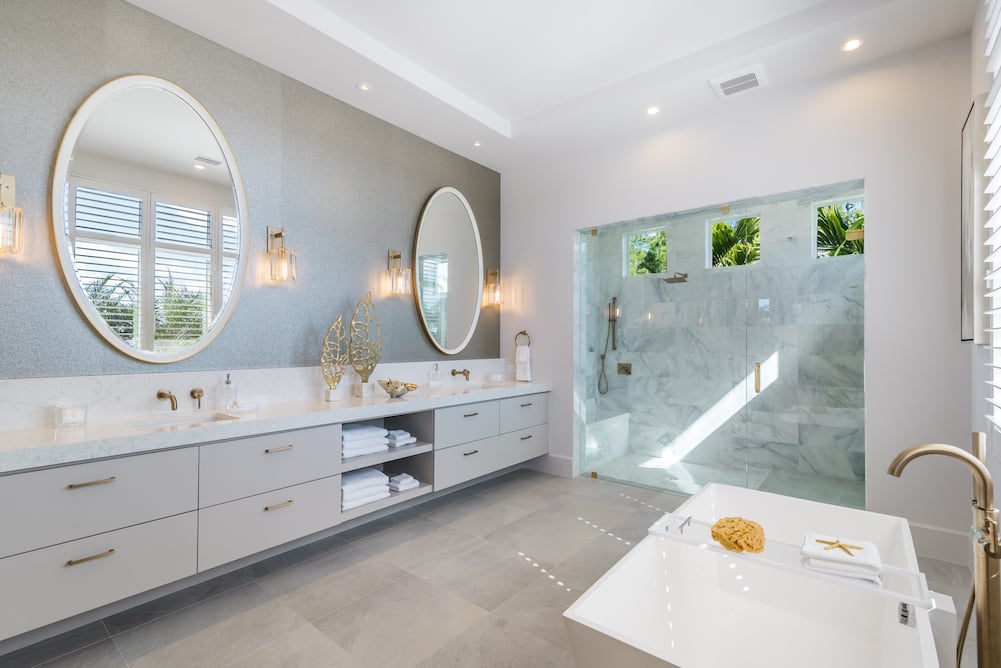 3. Ensure the Space is Well-Lit
Well-lit spaces look larger, put less strain on your eyes, and reveal wet spots. Avoid adding curtains to windows in order to maximize the natural light. For light fixtures, opt for a bulb with a higher lumen. The higher the lumen amount, the brighter the light. Bright lights make rooms feel more spacious and airy. Keep in mind the lumen of other lights in your home as well. To maintain homogeneity, keep lumens consistent throughout your home.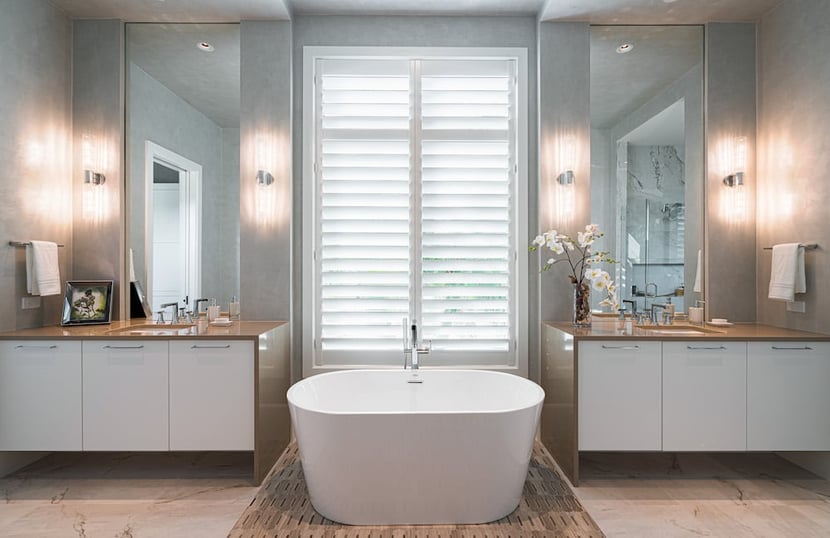 4. Look for Textured Flooring
Inevitably, water will end up on your bathroom floor creating a potential slipping hazard. In order to create a safer bathroom opt for textured flooring that is glass-free. Flooring with grooves and texture not only adds interest to the bathroom but also has higher slip resistance. Ceramic tile and stamped or stained concrete are both excellent choices to create an age-less bathroom. If using tile, our Selections Team professionals can help you determine friction rating which measures the slip resistance.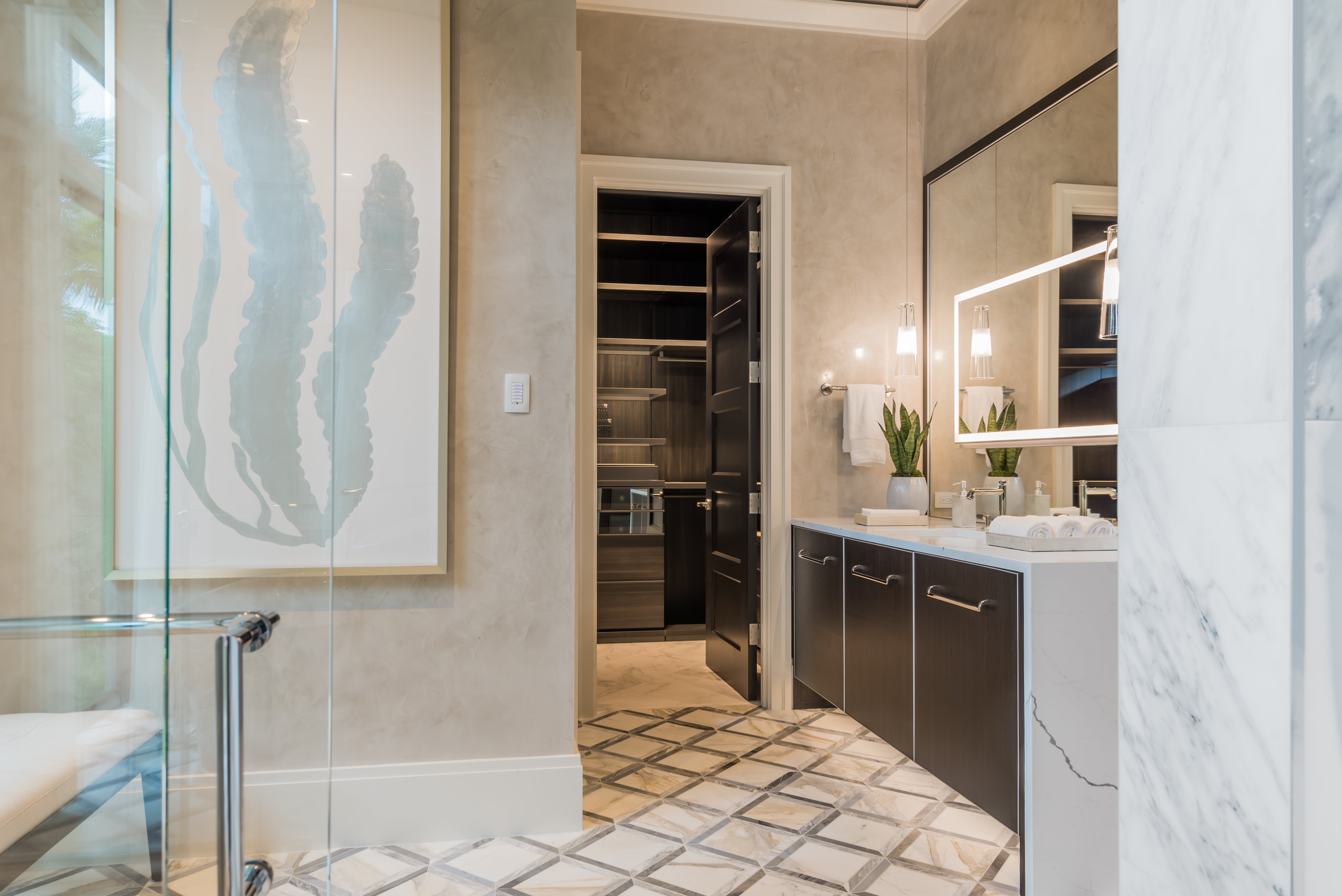 5. Add Under Cabinet Lighting
Lighting the underside of cabinets and vanities is a timeless design touch. The soft glow highlights a beautiful tile floor while illuminating walkways for increased accessibility. While enhancing the bathroom appearance, the romantic glow amplifies the ambiance of the space in the evening.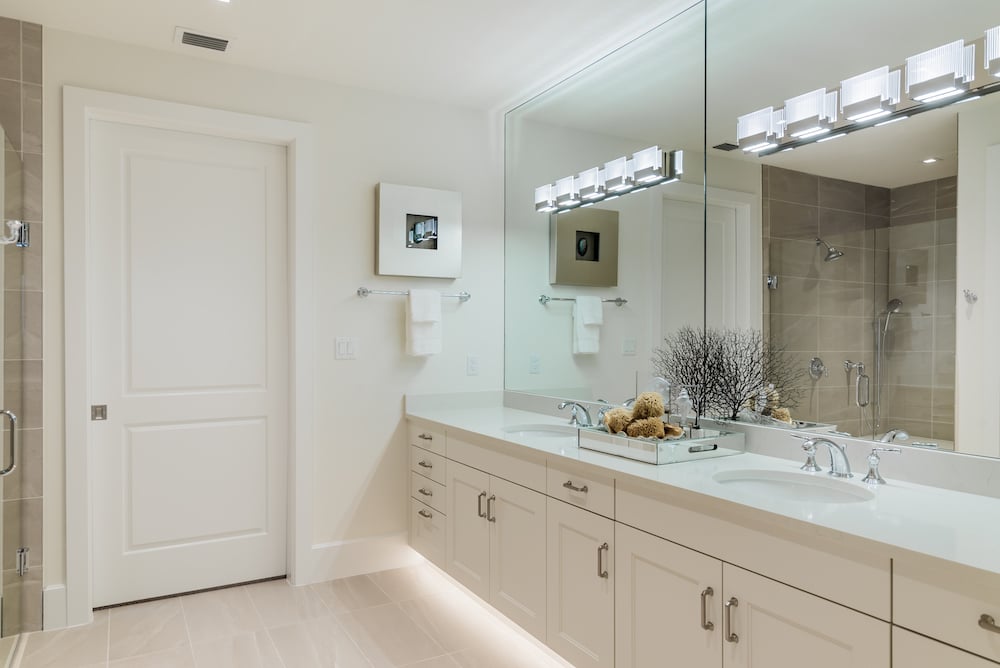 ---
Download our brochure to learn more about how Romanza Interior Design can transform your bathroom into a timeless spa-worthy escape.