Romanza Interior Design is lucky to have talented, award-winning designers to help clients round off their luxury homes with superior interior design. One of our Senior Design Directors, Jennifer Stevens, not only excels at creating a unique, memorable, and lasting interior design, but does so while building relationships with her clients that will last a lifetime.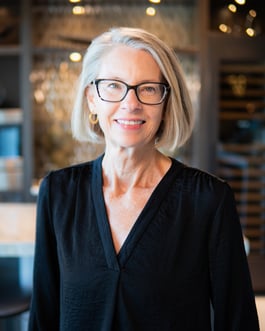 Jennifer Stevens was born and grew up in Alpena, a small town in the Northeastern Lower Peninsula of Michigan. When it was time to head off to college, she opted to "Go Green! (Go White!)" and attended Michigan State University, where she earned a BA in Interior Design. Following graduation, she dove into her interior design career and has been creating beautiful spaces for more than 30 years (she stated that it's "quite a bit over", but we're not going there).
Throughout her long career as a licensed interior designer in the state of Florida, she has had the opportunity to do many different types of design, including nationally-recognized interior merchandising, international residential design projects, editorial work, showing homes for various industry trade shows, and working on many luxury residences in her current position at Romanza Interior Design. Her work in these interior design fields have allowed her to shine, and win many regional awards for projects over the years, including Sand Dollar and Aurora Awards.
What is Jennifer Stevens' Design Inspiration and Aesthetic?
Jennifer says that her design inspiration springs from many different sources, including anything found in nature, a beautifully woven fabric or rug, a spectacular piece of art or treasured sculpture, a striking light fixture, or other beautifully crafted items. The list of things that inspire her can go on and on.
These inspirational items allow her to run wild with her designs, even though she prefers quiet backgrounds to allow for unique pieces to shine. This preference doesn't mean she lacks luxe or interesting finishes, textures, and materials. On the contrary, she loves to mix textures and materials all in a similar palette to allow an impactful piece of artwork to shine, or a well thought-out design that ticks all of the functional boxes and still achieves a strong aesthetic impact. This yin-yang formula equates to a perfectly balanced interior design that takes your home to an exceptional level of excellence.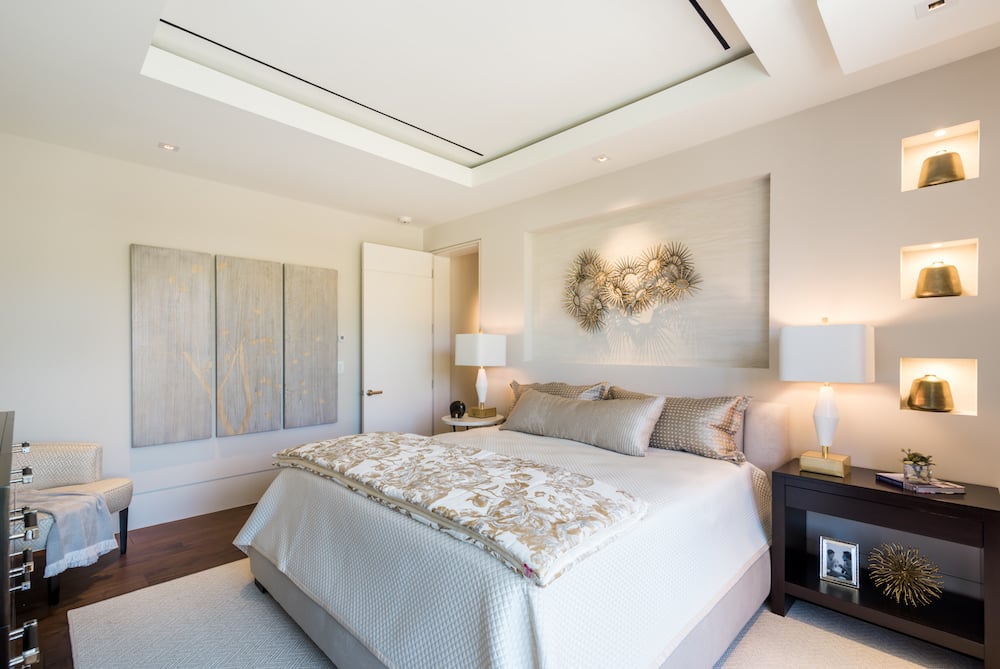 How Does Jennifer Stevens Feel About Her Client Relationships?
Jennifer loves to collaborate with her clients to help them realize a unique space that truly reflects their individual personalities, lives, and aesthetic. A beautiful background is a given, but it is the extra layers and touches she adds that create a unique, memorable, and lasting interior design. She is not shy about expressing her thoughts or opinions and will always guide clients toward their best outcome. This has allowed her clients to trust her, knowing that she will always be honest and will work with them to create a space that will work best for them.
She loves when a client tells her how happy they are living in a space they have created together and has forged many long-lasting relationships with her clients over the years. In fact, she just recently spoke with a long-time client that contacted her for help on a new residence and they stated how happy they were that Jennifer and her were a "team" again.
What are Jennifer Stevens' Other Passions?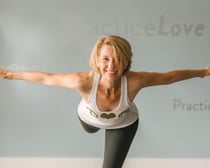 Jennifer has practiced yoga for many years and received her teaching certification in 2009. She teaches a weekly class at a wonderful studio in Naples, FL: Practice Yoga. She also participates in a community outreach yoga program that brings yoga to a local residential treatment center. She also loves traveling, hiking, reading, cooking, and enjoying the outdoors.
Learn more about Jennifer Stevens and her amazing interior design projects by scheduling your appointment and allowing her work with you and enhance your luxury home.