A classy and chic vibe in the living room can bring a touch of finesse to any home. A lot of times, you don't even need to redo your entire décor to jazz up the ambiance of a particular room. A little attention to the interior design can add a whole new dimension to the overall look and feel of the space.
The living room is the focal point of attention in any home. After a hard day, the living room is where you can relax with a hot tea or a decadent glass of wine. The room is also a casual, homey front to host a few guests or even do a movie night with friends.
Need a few tips on how you can use a few interior design basics to make your living room pop? Take a look at some of our home design tips to get you started:
Earthy Tones Fused With Splashes of Color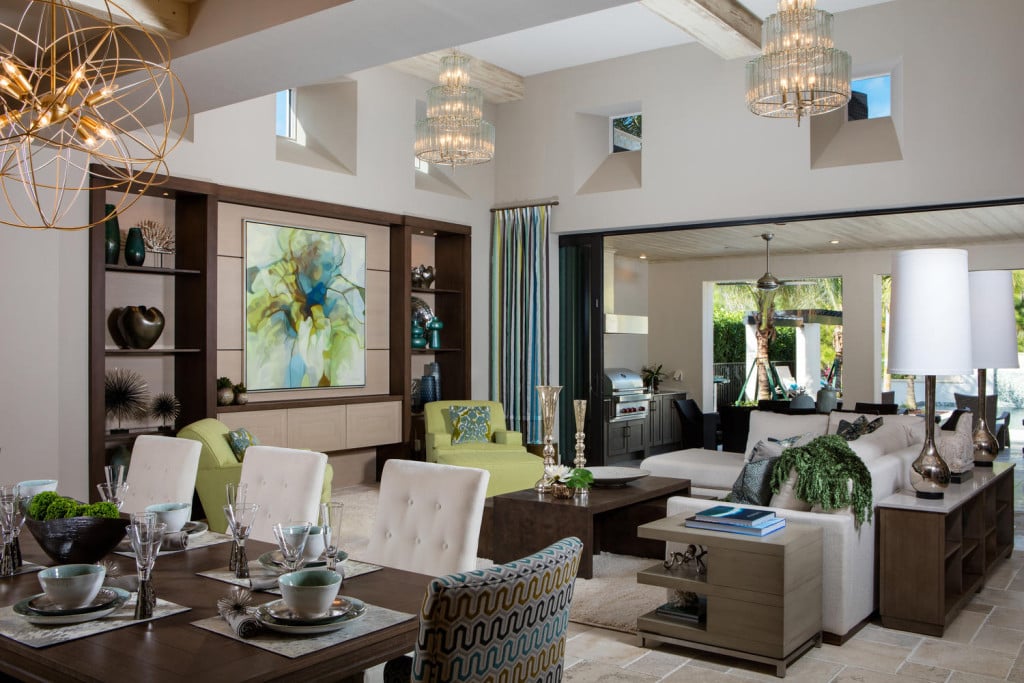 The latest trend in interior design is classy, minimal, and fun. Adding a touch of vibrancy to a sophisticated design scheme just takes a little splash of color here and there to give your space a much needed oomph. Start with a neutral palette and then add brightly colored throw pillows, art, and other pieces to bring out a bit of color and pizazz. If it starts looking a bit hectic, taper back on the pops of color.
Give In to the Green Thumb
Plants in the living room are a must have for any home. They make the space look more open and fresh, and they also provide a boost in your overall health. Studies have shown that having plants in your home can improve concentration and productivity by up to 15 percent, reduce stress levels, and boost your mood. You'd be surprised at the ways you can bring a little green into your living room, and it can revitalize your space with minimal effort. Want to get started? Try using ceramic pots with some green creepers to add a natural calming effect to your living room.
Play Around With Solid Blocks
Going overboard with décor in the living room can often make your space look cluttered and unappealing, and it will make it even more difficult to maintain. Minimalist looks work great in the living room, but you can always make these minimalist elements look extra chic with a great selection of colors.
Even in a muted living room with monochrome walls and sofas, adding solid blocks of color in the form of colorful coffee tables, vases, paintings, or photo frames can liven the space just enough. You can even have a different array of artifacts and souvenirs from your travels elegantly displayed to boost your living room's appeal.
Soft Furnishings for the Win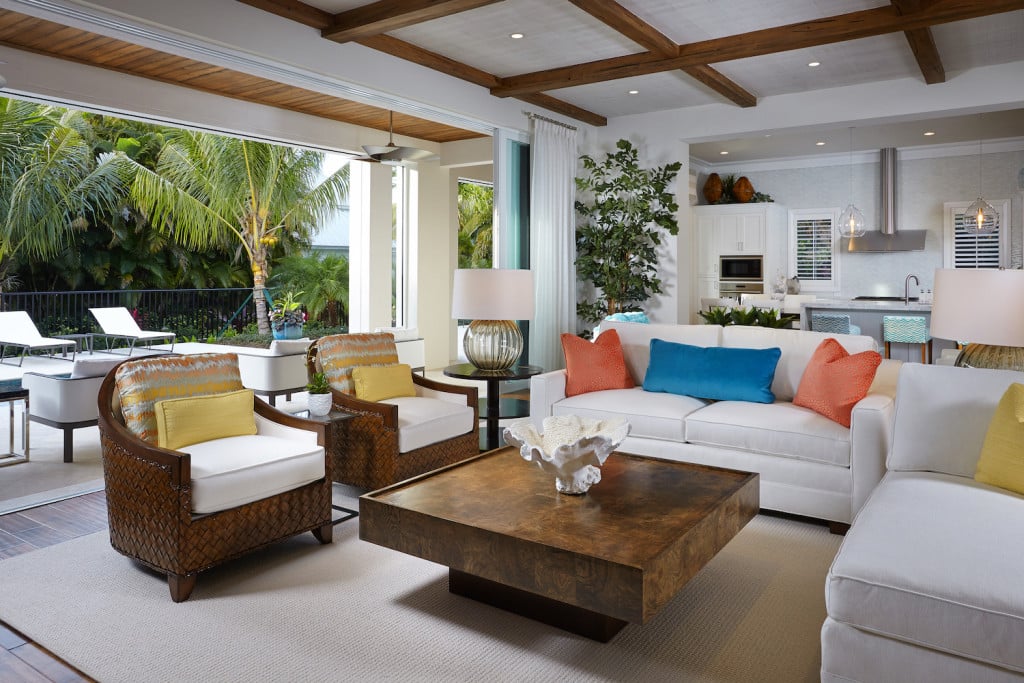 The interior of your home often does not need an extensive reboot – you can change the ambiance easily by playing with different soft furnishings. A good starting point is changing the curtains on your windows to something light and breezy to let more natural light into your home, or adding Roman blinds to accentuate the furnishings and highlight the colors of the room. Similarly, rugs, throws, and pop art-infused cushions are quirky and fun elements that can make the interior of your living room both casual and unique.
Light Up the Room
A good portion of our time is spent in the living room, so it is important to have easily controllable (think dimmers) and functional lighting in this space. Try to combine overhead lighting with a mix of floor lamps and table lamps so you can change the lighting depending on your mood. bright lighting works well when you're reading, but soft lighting can give the living room a glow of elegance. Don't forget to make use of the natural light in your living room as well. Open shades and draperies to let daylight filter in. Not only does it make your home look beautiful, but it saves energy too.
Your living room needs to be cozy yet inviting, and by making a few changes to the space, you can alter its overall look and transform it from simple to extraordinary. Download our brochure to learn more about how Romanza Interior Design transform your living space.