Melissa Allen brings nearly 30 years of experience to every home she designs, but it's not just the time she has spent perfecting her craft that make her an award-winning designer, but the love and care she puts into not only the interior design of the home, but the relationships she builds with her clients.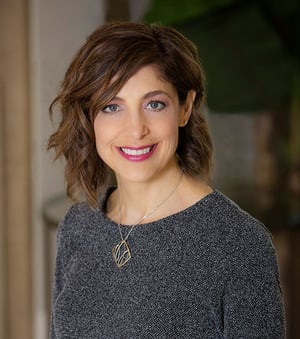 Melissa Allen was born in Perth Amboy Hospital, now called Raritan Bay Medical Center, in New Jersey before her parents moved to East Brunswick, NJ when she was three years old. Her parents still reside there, but she left her childhood home when she attended Ohio State University to earn her Bachelor of Science degree, specializing in Interior Design. She began her first internship while she was in college in 1992 and thus began her career of making a house a home for every client with which she worked.
College graduation in 1994 brought upon another move, where Melissa decided to head to where the sun always shines: Naples, FL. It was then that she became an interior design assistant at Arthur Rutenberg and was promptly promoted and became a Florida Licensed Interior Designer.
After some time in Naples, Melissa decided to open a new studio in Stuart, Florida, but found herself back in Naples in 2003 when she met her husband. It was at that time that she began her long career with Romanza Interior Design. Even during the economic crash in 2008, Melissa continued to provide consulting work for Romanza Interior Design and London Bay Homes, while balancing her own new design firm. In 2012, Melissa was welcomed back to Romanza Interior Design, but this time, she became a Senior Interior Designer.
During her time with Romanza Interior Design, Melissa has won numerous awards, including Aurora Awards, Sand Dollar Awards, Parade of Homes distinctions, ASID Design Excellence Awards, and the Design of Distinction. She is also a professional member of American Society of Interior Designers (ASID) and has earned her NCIDQ certification, the gold standard for interior design professionals.
Melissa Allen's Design Inspiration and Client Relationships
As an award-winning interior designer, Melissa always finds inspiration from her clients. During her initial meeting, and every meeting thereafter, Melissa builds on the thoughts or ideas presented to her by her clients and transforms them into a magnificent space solely tailored to them. It is what she calls the joy of interior design, which is why she doesn't have a specific design aesthetic. Her creative designs are dependent on the architecture of the home, a particular room's use, her clients' stage of life, the location of the home, etc. She revels in her ability to mold her taste to any design style and loves using unique colors and a mix of textures to create a comfortable, inviting, and warm space that her clients will love. It's an extremely important goal for her, as she believes a home is our personal shelter emotionally, internally, and physically.
This desire to create a space that her clients will love works well with her design planning process of getting to know her clients and building a design from their tastes and personalities. Melissa takes pride in her ability to evaluate her client's needs, lifestyle, and personality to design the space of their dreams. In return, her clients receive an interior design specialist who is detail-oriented, organized, fun-loving, outgoing, patient, energetic, and witty. It also helps that she is a perfectionist and a self-proclaimed lover of lists. She may not follow the exact order of her list, but she will definitely cover everything on it to make sure each design concept is just what she wants it to be.
Clients who have worked with Melissa in the past are extremely grateful for the attention and expertise she puts into every aspect of her work. Some clients even tell her they can't make the smallest of decisions without her. "I trust you" is the biggest compliment she receives. Another big compliment is being asked by several of her Florida clients to design their home up north. When it comes to her clients, Melissa just "gets them". She has had clients tell her how special, talented, and patient she is and others still that call her an orchestra leader, coach, friend, and daughter. Trade partners also go out of their way to compliment her on her work ethic, communication skills, level of respect, and knowledge.
Outside of her work, Melissa puts just as much passion into the personal relationships she cherishes. Her family and her friends are her first priority, but when she does get a chance to venture out, she enjoys spending some time in her "haven" (the beach!), heading out for a fun girls' night out, and striking things off her list of "want to's and goals". She also spends her time practicing yoga, helping less fortunate children, and building upon her love for horses. Currently, she is living vicariously through her daughter who has taken up horseback riding.
Get to know Melissa better by scheduling your appointment and allowing her to share in your quest to designing the perfect space for you and your family.